Sports is that worm which almost everyone of us have in ourselves and want it out. Some do it, some change it and some adapt it. Games are great factor in our lives as it keeps you fit, active and healthy. We, discuss about some of the most popular sports palyed all around over the world.
Most Played Sports Around The World
Believe it or not, as and when we grow up, at least once there is a thought of becoming a sportsperson in future, in everyone's lives. Which changes over a period for most of us. But if it gets in you till the top it makes you do a lot and gives you a lot too.
Every type of sport is played all around the world but there is always a special liking or a favourite. There is a huge list of sports that are played all around the globe. But there are few which are popular badly. Here are the top 5 games which are played & followed insanely everywhere.
5. Volleyball
Volleyball is a game played by two teams with six players on each side. In which the players use their hands to bat a ball back and forth over a high net, trying to make the ball touch the court within the opponents' playing area before it can be returned. To prevent this the player on the opposing team bats the ball up towards a teammate, before it touches the court surface. That teammate may then volley it back across the net or bat it to a third teammate who volleys it across the net. A team is allowed only three touches of the ball before it must be returned over the net. The net is 8ft high for men and 7ft 4inches high for women.
There are five sets up to 25 points in a game. The team who wins 3 sets first with at least a 2 points lead wins the game. If the game reaches to 2-2 tie then the 5th set is of 15 points only.
Volleyball was invented in 1895 by William G. Morgan, physical director of the Young Men's Christian Association (YMCA) in Holyoke(America), Massachusetts. The game soon proved to have wide appeal for both sexes in schools, playgrounds, the armed forces, and other organizations in the United States, and it was subsequently introduced to other countries. FIVB Volleyball Men's Challenger Cup is the most popular world league of Volleyball. Moreover, it is most popularly played in Brazil with more than 900 million fans worldwide.
Top 5 Best Volleyball Players(As Of 2020)-
Gavin Schmitt(Canada)
Earvin Ngapeth(France)
Saeid Marouf(Iran)
Facundo Conte(Argentina)
Max Holt(American)
4. Tennis
Tennis, original name lawn tennis is a game in which two opposing players (singles) or pairs of players (doubles) use strongly nut rackets to hit a ball of specified size, weight, and bounce over a net on a rectangular court. Points are awarded to a player or team whenever the opponent fails to correctly return the ball within the prescribed dimensions of the court.
Lawn Tennis has been a very old game which is being played from the late 16th century got into the world by France. It is highly popular around the world with more than 1 billion fans worldwide.
The most popular Grand Slam Tournaments are-
Wimbledon
US Open
French Open
Australian Open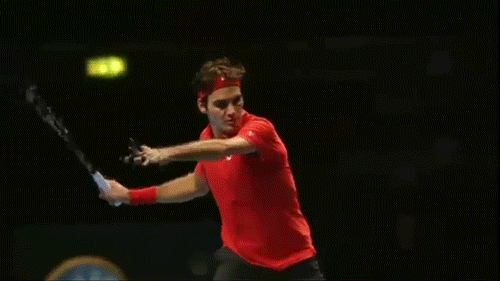 Top 5 Best Tennis Players(As Of 2020)-
Novak Djokovic(Serbia)
Rafael Nadal(Spain)
Roger Federer(Switzerland)
Dominic Thiem(Austria)
Daniil Medvedev(Russia)
3. Field Hockey
Field hockey, commonly called hockey, outdoor game played by 22 players, two opposing teams of 11 players each who use sticks curved at the striking end to hit a small, hard ball into their opponent's goal. It is called field hockey to distinguish it from the similar game played on ice(ice hockey).
It is not possible to claim the exact time of the birth of hockey. We will probably never know for sure, but there are records of people participating in this kind of game about 4000 years ago. Since ball-stick games are as old as our civilization, the earliest origins may be from China, Persia or Egypt. Archaeologists discovered that an early form of the ball-and-stick game was played in Greece the 5th century BC. Furthermore, some museums today showcase the evidence that hockey was played by Aztecs centuries before Columbus even discovered the New World.
The Fédération Internationale de Hockey(FIH), is the international governing body of field hockey and indoor field hockey. Its headquarters are in Lausanne, Switzerland and the president is Narinder Batra. It is the most popular field hockey league played around the world.
Top 5 Best Hockey Players(As Of 2020)-
David Pastrnak(Havirov)
Nathan MacKinnon(Halifax)
Auston Matthews(San Ramon)
Alex Ovechkin(Moscow)
Leon Draisaitl(Cologne)
2. Cricket
Cricket is played with a bat and ball and involves two teams each of 11 players. The field is oval with a rectangular area in the middle, known as the pitch, that is 22 yards (20.12 metres) by 10 feet (3.04 metres) wide. Two sets of three sticks, called wickets, are set in the ground at each end of the pitch. At the top of each wicket are 2 horizontal pieces called bails. The sides take turns at batting and bowling each turn is called an innings.
The objective is to score the most runs. The bowlers, delivering the ball with a straight arm, aim to hit the wicket with the ball so that the bails fall. This is one of several ways that the batsman is dismissed, or put out. The other ways include Leg By Wicket(LBW), catch out, hit-wicket and run-out. A bowler delivers six balls at one wicket to complete an over. Then a different player from his side bowls six balls to the opposite wicket.
It consists of three formats, ODI(One Day International), T20I(Twenty 20 International) and Test Cricket. ODI comprises of a 50-over game, T20I of 20-overs. Whereas, a Test match comprises of a 5 days game.
Cricket is believed to have begun possibly as early as the 13th century as a game in which country boys bowled at a tree stump or the hurdle gate into a sheep pen. Early manuscripts differ about the size of the wicket, which acquired the third stump in the 1770s, but by 1706 the pitch—the area between the wickets—was 22 yards long. The ball, once presumably a stone, has remained much the same since the 17th century. Its modern weight of between 5.5 and 5.75 ounces (156 and 163 grams) was established in 1774.
The game is highly popular amongst, India, Pakistan, Australia, Pakistan, England, South Africa, Sri Lanka, West Indies, Afganistan and Bangladesh. The teams and the fans eagerly wait for the following popular leagues-
World Cup(Once In Four Years)
ICC Champions Trophy(Once In Four Years)
World T20
IPL(Indian Premier League)
BBL(Big Bash League)
Top 5 Best Cricketers (Batsmen) (As Of 2020)-
Virat Kohli(India)
Rohit Sharma(India)
Babar Azam(Pakistan)
Ross Taylor(New Zealand)
Francois du Plessis(South-Africa)
Top 5 Best Cricketers (Bowlers) (As Of 2020)-
Trent Boult(New Zealand)
Jasprit Bumrah(India)
Mujeeb Ur Rahman(Afganistan)
Kagiso Rabada(South Africa)
Pat Cummins(Australia)
Top 5 Best Cricketers (All-Rounders) (As Of 2020)-
Ben Stokes(England)
Imad Wasim(Pakistan)
Colin de Grandhomme(New Zealand)
Chris Woakes(England)
1. Football
Football, also called association football or soccer, a game in which two teams of 11 players, using any part of their bodies except their hands and arms, try to take the ball into the opposing team's goal. Only the goalkeeper is permitted to handle the ball with hands and may do so only within the penalty area surrounding the goal. The team that scores more goals wins.
Yes, Football is the world's most popular ball game in numbers of participants and spectators. Simple in its principal rules and essential equipment, the sport can be played almost anywhere. You just need a ball, two goal-posts and that's it.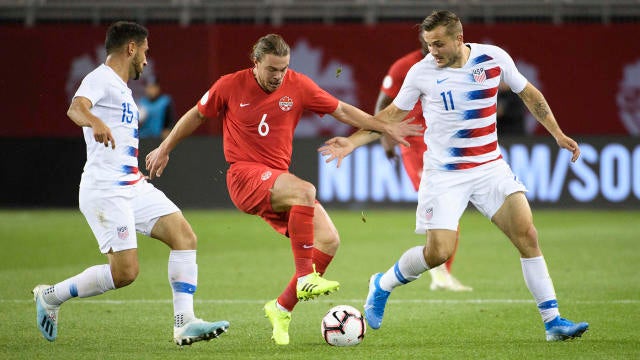 Modern football originated in Britain in the 19th century. Since before medieval times, "folk football" games had been played in towns and villages according to local customs and with a minimum of rules. In 1863 a series of meetings involving clubs from metropolitan London and surrounding counties produced the printed rules of football, which prohibited the carrying of the ball. Thus, the "handling" game of rugby remained outside the newly formed Football Association (FA). Indeed, by 1870 all handling of the ball except by the goalkeeper was prohibited by the FA.
The most awaited football league is the FIFA World Cup which has a viewership of more than 4 billion.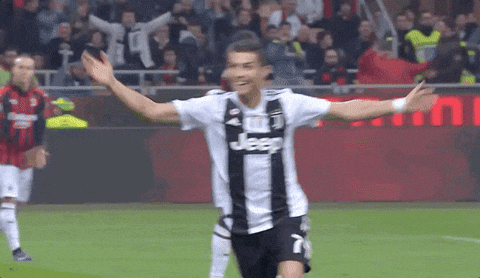 Top 5 Best Football Players (As Of 2020)-
Cristiano Ronaldo (Portuguese)
Lionel Messi (Argentina)
Neymar (Brazil)
N'Golo Kante(France)
Virgil Van Dijk(Netherlands)
This wraps up with the Most Played Sports Around The World. Which one is your favourite do drop that name in the comment box.
THAT'S ALL FOLKS!
If you liked the blog don't forget to leave a comment, and do scroll down to subscribe to my blog to get notified, next time whenever I publish a new blog. Thanks!