India is known to have A very good amount of weponary system in around the world. It ranks no. 4 in terms of military strength according to the GFP(Global Fire Power Ranking). Having a power index of 0.1065.

The GFP ranking is based on each nation's potential war-making capability. Across land, sea and air fought with conventional weapons. So, let's go a little deep inside in and find out about some of the most deadly weapons that India has in it's pocket.
India's Top Most Powerful Weapons & Missiles
1. Hindustan Aeronautics Limited(HAL) Tejas
The term Tejas means 'radiance'. It is the fighter aircraft jointly developed by Aeronautical Development Agency and Hindustan Aeronautics Limited. It is the smallest, lightweight, multi-role, single-engine tactical fighter aircraft. It is developed with a single-seat fighter and twin-seat trainer variants for the Indian Air Force and Indian Navy.
Tejas has got an unstable design due to which it is highly manoeuvrable(easy movement). It has got a drawback in which it becomes a little bit difficult to handle it. But it has got a digital quadruplex digital fly by wire system, which gives artificial air stability to the aircraft.
Tejas has got a fully-digitalised cockpit and with 0% manual controls.
It is also called as the talking aircraft. The software used in it is highly advanced. As one can make out 100% use of it because it keeps providing real-time information to the pilot. Moreover, the parts are too designed so greatly that any faults in the aircraft, Tejas itself tells the problems in it.
Auto-pilot feature activates automatically if the aircraft is going too low. The fighter can set it to the auto-pilot mode. To easily focus more on the fight, as the feature is very intelligent. It also has helmet-mounted display due to which all the necessary details are displayed on the helmet screen itself.
Mayavi, the warner. It alerts the pilot by giving a warning if any, missile, laser or any other vulnerable activity is detected in its radar.
Deadly & powerful weapons! Which include Air-To-Air Missiles, Air-To-Ground Missiles, Anti-Ship Missiles, Laser-Guided Bombs, Conventional Bombs, GSh-23 Gun & Drop Tanks. Also, includes onboard oxygen generator, making it easier for the pilot to fly the aircraft at a specific height too.
Tejas can fly at night too!
2. Akash Mk-1s Missile
Akash Missile is India's first indigenously produced medium-range Surface to Air missile. That can engage multiple targets from multiple directions. The all-weather missile can engage targets at a speed 2.5 times more than the speed of sound and can detect and destroy targets flying at low, medium and high altitudes.
The battery type radar is capable of tracking up to 64 targets and can even attack at 12 of them. It can detect the enemy and can inform the nearby station in-charge. It has got a range of 25km, it can engage target up to 18000 meters of height and according to the guidance of the command, it is also capable of carrying up to 60kg of explosives.
3. Brahmos Cruise Missile
It is a two-stage missile with a solid propellant booster engine as its first stage brings it to supersonic speed and then gets separated. The liquid ramjet or the second stage then takes the missile closer to 3 Mach speed in cruise phase. It has also got stealth technology with advanced software providing missiles and special features. It can be launched from all three air, water and land.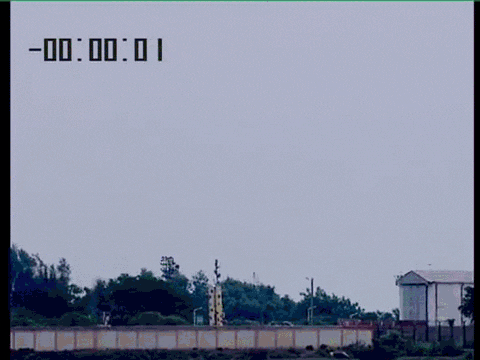 The Brahmos missile has a range of 400km. The missile has a speed of 2.8 Mach which is 3 times more than the speed of sound. It can become highly deadly because the range can be taken up to 3000km by loading the missile into Sukhoi fighter jet.
In terms of speed, no other missile in the world can compete with Brahmos.
It is a cruise missile which is similar to a pilotless fighter plane.
It flies very close to the ground due to which the enemy radar cannot easily detect it.
4. Pinaka Missile
The Pinaka was India's long-range replacement for the vintage BM-21 Grad MLRS (Multiple Launch Rocket System). It entered service in 1998 as a 40 km range system and consists of 12 rockets mounted on an 8×8 truck with NBC protection. An improved variant with 75 km range rockets is currently in service.
These are highly networked rocket launchers and operate in conjunction with Weapon Locating Radars, Battlefield Surveillance radars, Unmanned Aerial Vehicles and long-range IR and Optical sighting systems. Ultimately, enhancing their accuracy and effectiveness in combat. DRDO has teamed with Israel Military Industries (IMI) to install a GPS guidance system on the rockets to use them for precision attacks. They have also been combat-proven in the cold and high altitude regions during the Kargil conflict in 1999.
A future variant of Pinaka with 120 km range is in development and it would be in the same class as the Russian Smerch heavy rockets.
The deadliest mode of the missile is that if needed, all the 12 rockets can be fired together which would be successfully done in 44 seconds. Moreover, which can either be all at the same location or different too.
5. Barak-8 Missile
The Barak-8, Surface-to-Air Missile Defence system or LRSAM provides a 360-degree defence against various airborne threats. Complemented by a state-of-the-art multi-mission radar, flexible control and command system, and two-way data link. Barak-8 can engage multiple targets at the same time during day and night in all weather conditions. The second variant is called MRSAM or a medium-range, land-based missile system, which comes with a tracking radar, a command and control system, and mobile launcher systems.
The Barak-8 has an operational range of 100 km. Its advanced version or Barak-8ER can neutralise targets up to 150 km. Besides its own Barak 8 Radar, this weapon system is also supported by multi-function surveillance tracking. Also, guidance radars, which enables it to hit targets with precision.
This wraps up with India's Top Most Powerful Weapons & Missiles. A great thing to notice is that the list includes world's best missiles which everyone around the world want to purchase. Another, deadly fact is that the next versions of all the above mentioned missiles & weapons are already under production. So, India is all set to come at number 1 postion of the GFP.
If you liked the blog don't forget to leave a comment, and do scroll down to subscribe to my blog to get notified, next time whenever I publish a new blog. Thanks!