The human being of today's world is brutely attached with technology. The tech. of today's world has gathered so much that many unbelievable things have been easy and possible. The previous year 2019 had been powerfully packed and had many great technology trends like foldable smartphones, insane 30 watt chargers, 5 cameras in a single phone and many more…..

The most interesting thing is that 2020 is going to be more dangerous and amazingly awesome. Further you will get to know to the upcoming trends. Moreover, some of the highlighted and interesting new tech. opened in the CES 2020.
Smartphones
1. Coolpad's Legacy 5G SmartPhone
Coolpad has announced the first-ever Legacy 5g smartphone which is going to be on octa-core Qualcomm Snapdragon 765G processor which supports 5g technology. So, Coolpad takes a jump and launches the first-ever 5g smartphone before Xiaomi and Realme.
Specifications
Processor – Qualcomm Snapdragon 765G
Camera – 48MP + 8MP(ultra-wide) Rear Camera with 16MP Front Camera
Display – IPS LCD Screen, 6.53 inches FULL HD with 19.5:9 Aspect Ratio
Battery – 4000mAh Battery with USB Type-C having Fast battery charging 18W (Quick Charge 3.0)
GPU – Adreno 620
OS – Android 10
Storage – 64GB Expandable
RAM – 4GB
The phone expected to have pricing under 20 thousand.
2. Samsung's Galaxy S10 Lite & Note 10 Lite
Samsung's most discussed Galaxy S10 & Note 10 Lite smartphones are all set to come on 23rd & 21st January 2020 respectively.
Specifications
Processor – Qualcomm Snapdragon 855/ Note 10 Lite-Exynos 9810
Camera – 48MP+12MP+5MP Rear Camera with 32MP Front Camera/Note 10 Lite-12MP(wide)+12MP(telephoto)+12MP(ultrawide) Rear Camera with 32MP Front Camera
Note 10 Lite Features same Specifications
Display – Super AMOLED Plus Screen, 6.7inches FULL HD with 20:9 Aspect Ratio
Battery – 4500mAh Battery with USB Type-C having Fast battery charging
GPU – Mali-G72 MP18
OS – Android 10, One UI 2
Storage – 128GB Expandable
RAM – 6GB/8GB
Laptop
Lenovo Thinkpad X1 Fold
The most futuristic laptop is all set to blow minds with the first-ever foldable laptop, wonderful two-in-one device concepts making your life little bit easier. In need of a tablet and a laptop? Problem solved with just one simple!
Open the laptop to its last extent, and use it as a simple tablet, or else as a laptop.
Televisions
1. Samsung Q950TS QLED 8K
Samsung has launched the borderless television, seriously with no black screen on the four sides! The best viewing experience one can ever have in television. The result is an admirable 8K QLED that has a ludicrously small bezel and replaces shoddy down-firing speakers with side-firing, top-firing and back-firing speakers to create a more immersive sonic experience.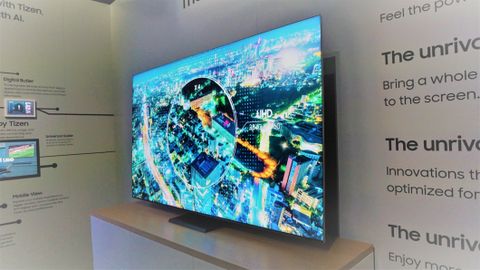 It is just 15mm thick, however, the Q950TS sort of blends right in with the wall if wall-mounted, casting colourful light on any backdrop in an almost Philips Ambilight way.
Samsung has announced three screen sizes for the Samsung Q950TS – a 65-inch, 75-inch and 85-inch version – the latter of which, is sure to be expensive.
2. LG Signature OLED TV R
What can be a great, premium and exclusive type television viewing experience? When you have a rectangular box in your living room and your TV just rolls up like a paper unfolding.
Just like that, LG's Rollable TVs have been celebrated by CES attendants and TV experts – and not just because of their cutting-edge technology. The ability to completely hide your TV is in line with recent trends to make them blend into the furniture rather than being designed like a bulky centrepiece.
It is LG's The Hidden, Zero View TV.
It also comes up with the amazing 8K viewing!
So, yes the time of 8K is here, but obviously yes India is still far away from 4K itself so we gotta wait a bit for that to become a trend in India. But yes the future, that is, 8K is here.
Chipsets
1. Mediatek Dimensity 800 Series 5G
Here, we have the little brother of the Mediatek Dimensity 1000, which will be helping and giving the power 5G network to the mid-range & the premium mid-range smartphones. "MediaTek has already launched its flagship 5G smartphone solution, the Dimensity 1000, and with the 800 series 5G chipset family, we are bringing 5G to the mid-tier and mass market," TL Lee, Head of MediaTek's wireless business unit, said in a statement.
The single-chip solutions are claimed to offer an unrivalled combination of connectivity, multimedia, AI and imaging innovations packed into an ultra-efficient 7nm chip.
2. AMD Ryzen 4000
In the past times, AMD has been providing various great processors to the consumers and succeeding greatly to satisfy them. Now they are up with this amazing new Ryzen 4000 series.
It's a fully integrated monolithic piece of 7nm silicon, containing 8 Zen 2 cores and up to 8 compute units of enhanced Vega graphics.
That's 2x the core count of the previous generation Ryzen Mobile, but 3 fewer compute units, however, AMD has reasons for that decrease and emphasized that due to the process node they can get 8 CUs to perform better than 11 CUs.
Gaming
1. Asus Republic Of Gamers(ROG) Swift 360HZ
Asus has been very serious with their ROG smartphones and has been working brilliantly with them, which was seen in the Asus ROG Phone 2. It was a perfect gaming smartphone, best battery, speakers, display or anything a gamer may ask for.
Asus got 120Hz refresh rate display which seemed purely wonderful and gave a great boost up in their sales of ROG Phone 2. But guess what they are up with their Monitor which would be having 360Hz refresh rate, which is insane!
So, how fast is can 360Hz be? In the blink of an eye, the ROG Swift 360Hz has already refreshed an incredible 54 times. Whereas a plain old 60Hz monitor would only have drawn nine new frames over the same period, all else being equal.
Even compared to widely-available 240Hz gaming monitors, the ROG Swift 360Hz can draw a whopping 50% more frames every second. With this kind of benefit, it's only a matter of time before every competitive player will want nothing less than the new best of 360Hz.
2. Play Station 5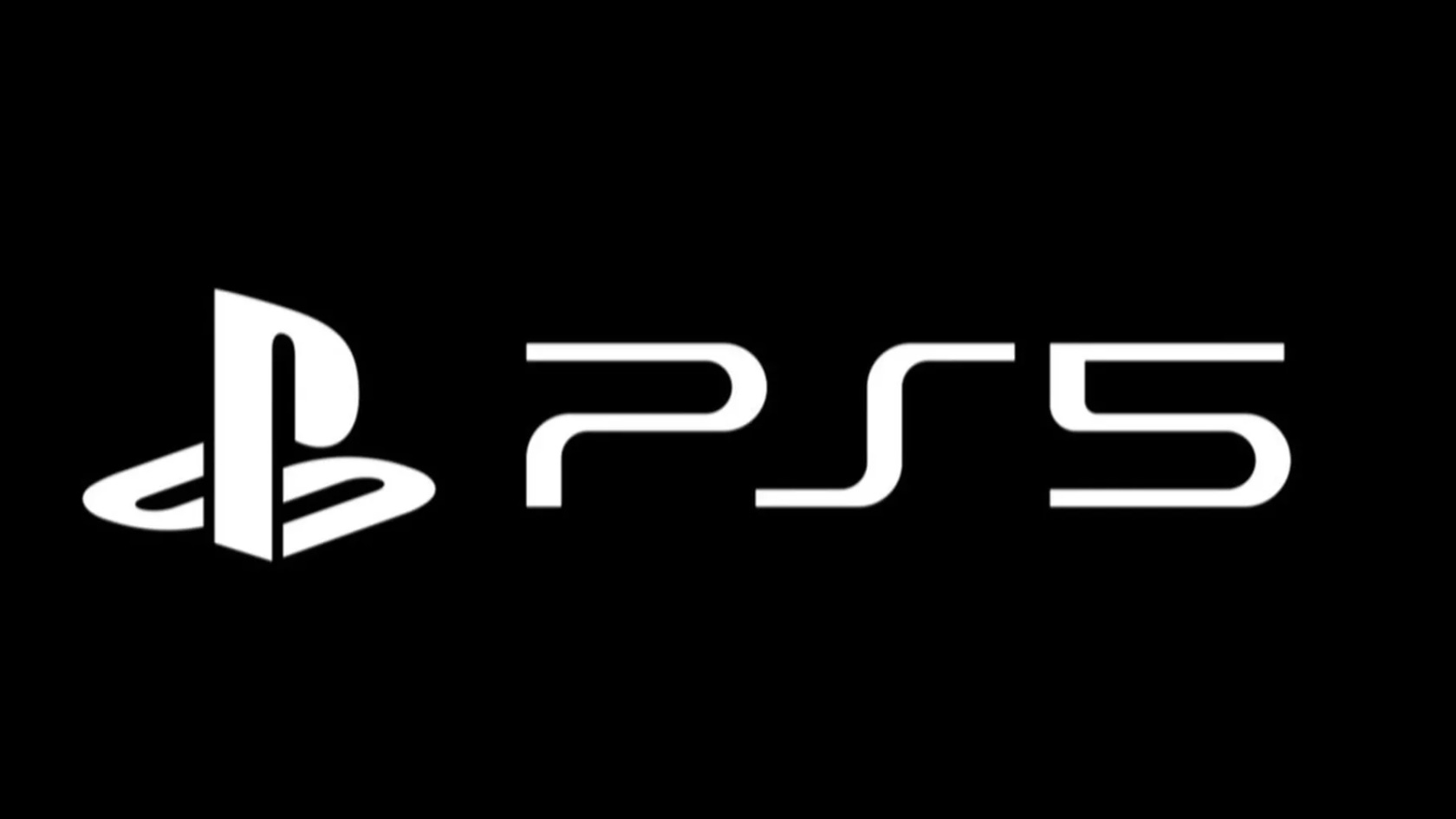 Not very much but the logo for the upcoming Play Station 5 was also announced in CES 2020.
3. Alienware Concept UFO
It is a great futuristic concept but the product is currently just a prototype of a device that Dell-Alienware could launch someday, so there was no committed ship date given, nor pricing details of any kind.
Samsung NEON
Google Assistant, Alexa, Bixby, Siri are those who perform their tasks provided to them, they talk to you but only via audio. Imagine if Google Assistant, Alexa, Bixby or Siri had a virtual face and could carry on a genuine conversation instead of only fetching you tomorrow's forecast.
Neon is headed in that direction, and it's equal parts fascinating and impressive. It helps to talk and have a great conversation with proper expressions and yes with an Artificial Human.
Now, like that is the power of AI and it is going way too fast and no stoppage is expected ahead.
SONY Electric Car
What can be more fascinating than that, "An Electric Car", and too by sony! It is a concept car but Sony is in it to win it. They are working on it and sooner or later we're gonna see them on the roads.
So, the design of the car starts with a set of rectangular displays on the dashboard that stretches from pillar to pillar. Both the middle display and the one in front of the passenger seat are touchscreens. This is where the driver and passenger can access all of the car's media controls. That included things like — shocker! — Sony-owned movies or Sony-licensed music, but also a tab for games (which wasn't working) and another for vehicle settings.
Samsung Selfie-Type
The selfie camera will help you in the typing, the hand movements of the user will be tracked and the selfie camera will be helping in understanding those to help type.
Now, it would be functional on what level that cannot be guessed or assisted without it physically being in hand but yes surely amazing concept which is the future!
Hands Up! The workload in the kitchen is going to decrease because Samsung has got its Bot Chef which is capable of making a great number of dishes for you. So, we are having to robotic arms which would be working simultaneously. Bot Chef is optimized for kitchen use and is capable of a wide range of kitchen tasks – from chopping and whisking to pouring and cleaning.
With advanced internal and external sensors and AI-based planning algorithms, the Bot Chef works alongside a person safely, even when they get in each other's way.
So basically what can be the outcome of the CES 2020, the upcoming technology trends are going to be insane, with lots & lots of AI. Providing great comfort, ease of access and premiumness in the lifestyle. This wraps up with CES Highlights & Upcoming Technology. There were much more new stuff launched in the CES, this included only the exclusive picks.
If you liked the blog don't forget to leave a comment, and do scroll down to subscribe to my blog to get notified, next time whenever I publish a new blog. Thanks!